More and more cooker hoods are being bought online. Klarstein is a German online sales specialist now selling in a dozen different countries.
Klarstein cooker hoods are not the most expensive. Below you can read what models to look for, and you'll find some interesting deals, too.
Buying a Klarstein, it's certainly the case that ...
when you pay a bit more you get better value for money. To explain: looking at the overall Klarstein range there is room for improvement, and we are expecting Klarstein to add a few more high-performance models in the future. More choice for consumers would be appreciated.


Selected wall-mounted models from Klarstein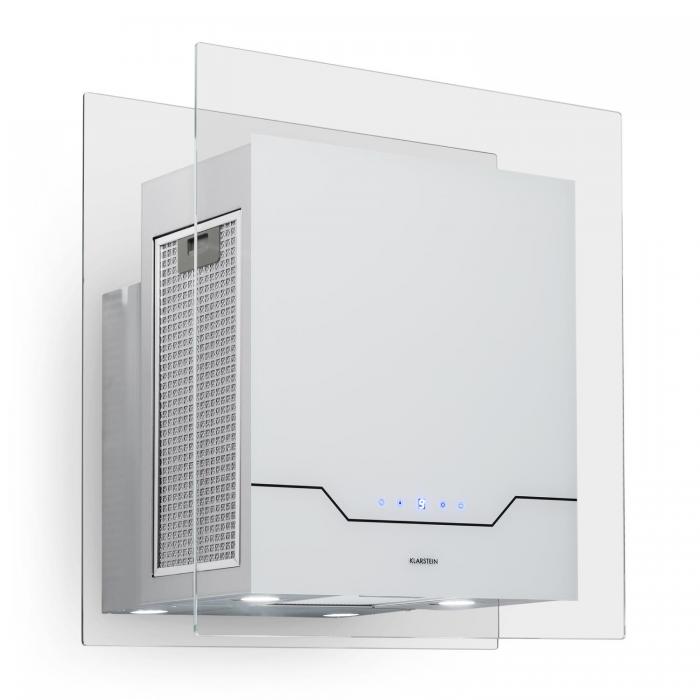 Karree, an alternative-looking cooker hood, is our first choice. It beats all the other wall-hanging hoods from Klarstein. Its unique sandwich-design makes it stand-out, so if you are into a visible and attractive cooker hood, and a completely satisfactory extraction performance, then go no further.
Karrée is flexible with extraction levels ranging from 355 to 640 m3/h (just within the EU limit of 650 m3/h). It is a bit noisy but the fact that there is extraction flexibility means that you can let it run at lower (less noisy) levels before and after cooking.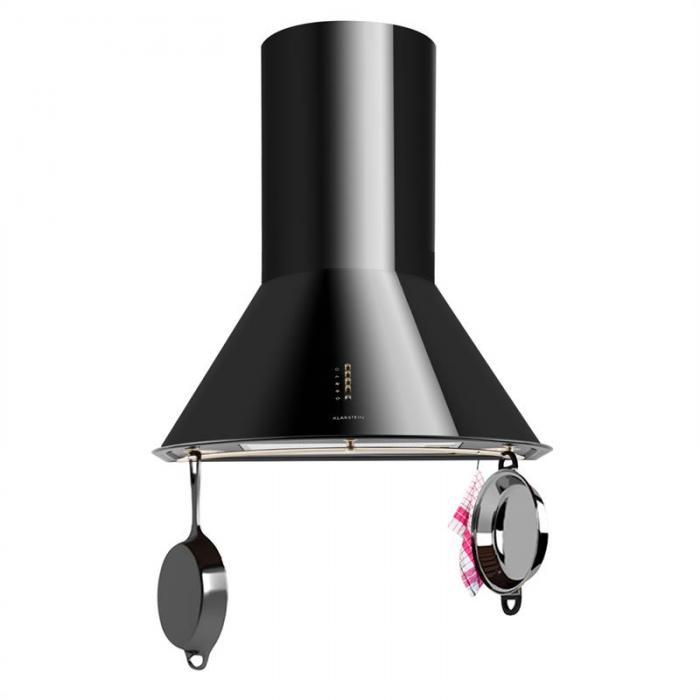 Lumino Neo is a rounded, retro-style cooker hood and is excellent value for money. Watch out, though, because Klarstein has updated its range and there are now two Lumino-series models on the market.
The older Lumino has extraction levels of up to 434 m3/h whereas Lumino "Neo" can extract more than 600 m3/h. We like this move from Klarstein and look forward to more such improvements!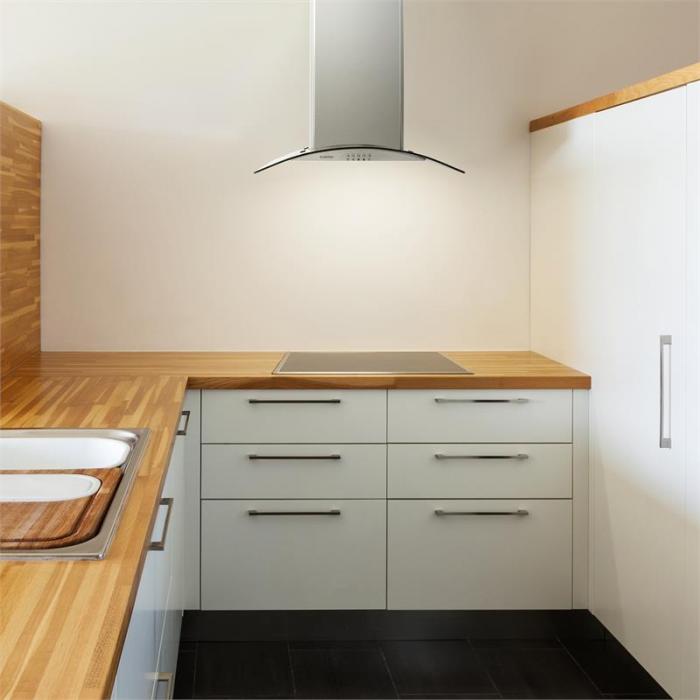 Finessa, Hotspot, Limelight, Montblanc, Steinklar and Bon Vivant are all fine hoods with high extraction levels.
However, we would have liked an additional boost level which often be useful. Klarstein should work on ways to attenuate overall noise levels, and for the just-mentioned cooker hood models in particular.


The best head-free vertical cooker hoods
We like their head-free, wall-mounted hoods as they are both practical and efficient.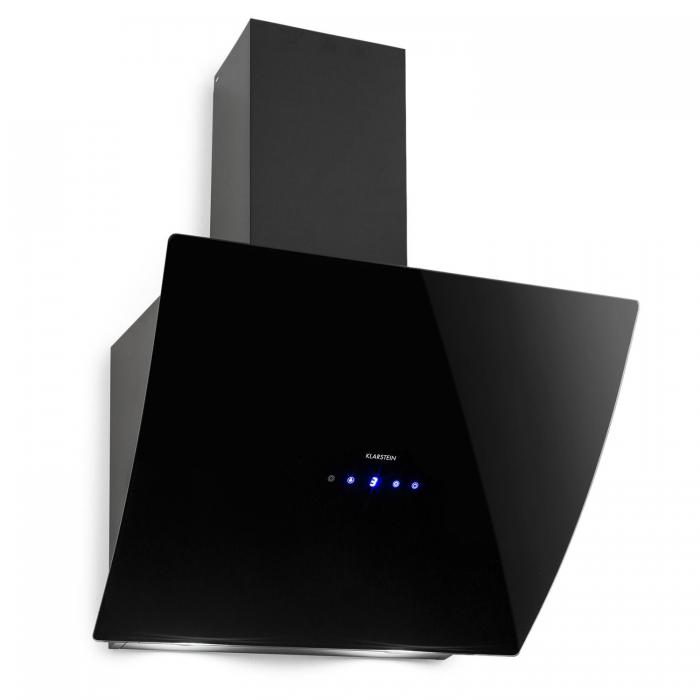 Annabelle and Masur are the better ones from Klarstein as they have a boost function. And RGL60 or RGL90 are almost as good.
Santa Clara, Sabia and Braveheart also have good extraction levels, but the noise levels are quite high.


Check out the built-in cooker hoods from Klarstein
Some models are a poor choice and should be avoided, for example the pull-out cooker hood Elitessa.
Others, though, are excellent value for money: Vinea in either black or stainless steel is a great choice, and Hektor, a canopy hood, is an invisible solution that provides good extraction and is a great choice for anyone on a limited budget.