Which Whirlpool extractor fan emerges best in tests?
At our online leaderboard you can compare test results free of charge on more than 500 extractor fans, of which 17 are cooker hoods by Whirlpool.


Focus on the best ones right here!
The Whirlpool Corporation began 100 years ago with a (wringer) washing machine. Thanks to continual product development and various brand acquisitions – Philips / Bauknecht in 1989 and Indesit / Hotpoint / Scholtès in 2014 – the company has become one of Europe's white goods market leaders.
Cooker hoods and extractor fans form part of Whirlpool's product range with a total of 13 models featured on their UK web site. Not all of them are great performers, but often the price is quite attractive.
This test review will help you identify the best ones …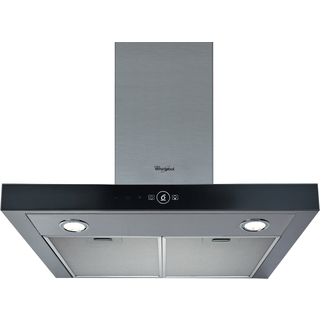 WALL MOUNTED HOODS
If you're looking for a 60 cm box design in stainless steel, the AKR746IX might be the model for you. The NeutraTEST-Score is pretty good (5.7/10). Its B class energy consumption is acceptable and its extraction capacity that goes from 304 to 713 m3/h is excellent. It's always better to go for a hood with a good range like this so that you can leave the hood on for some time and then turn it up to max/boost when necessary. However, please note that this model is quite noisy on boost (74 dB), which means no conversation while cooking!
For a £100 less there's the AKR030IX, a 60 cm hood in stainless steel and glass, and its features are still quite good: A label C for energy consumption and a max speed of 625 m3/h but it produces 71 dB, still quite noisy!
Are you more into a pyramid hood, take a look at the AKR590IX, the AKR754-1-IX or the AKR672IX; while the AKR694IX is a glass hood and the AKR558-2-IX a box model. However, please note with regard to these particular fans that we generally don't recommend hoods with NeutraTEST Scores of below 4.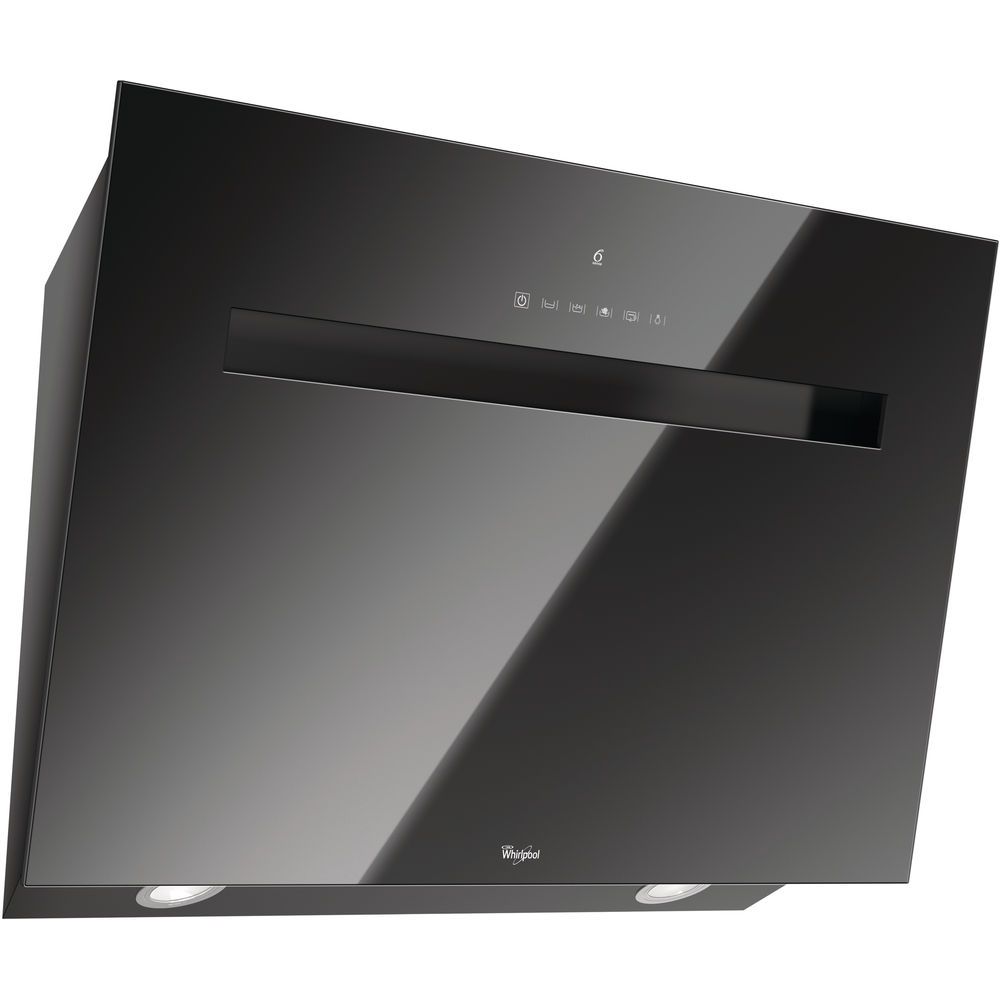 VERTICAL COOKER HOODS
Whirlpool has three black vertical hoods to choose from.
The first one, the AKR808BK, is an excellent choice. It has an impressive A+ in energy consumption and an extraction capacity that goes from 416 to a boost of 772 m3/h. With a very acceptable noise level of 52 to 66 dB it's no wonder that its NeutraTEST Score is very high.
If you'd like to save around £150, then have a look at the second model, the AKR039GBL which is slightly older, has a B energy label and has a slightly less efficient grease filter. Its extraction capacity and noise level, though, are still excellent (464 to 713 m3/h in boost mode) which definitely makes it a model worth considering!
For a further £100 less there's the AKR036GBL, but this model has a low NeutraTEST Score of 4/10. The relatively small difference in price doesn't – in our opinion – compensate for its significantly lower performance.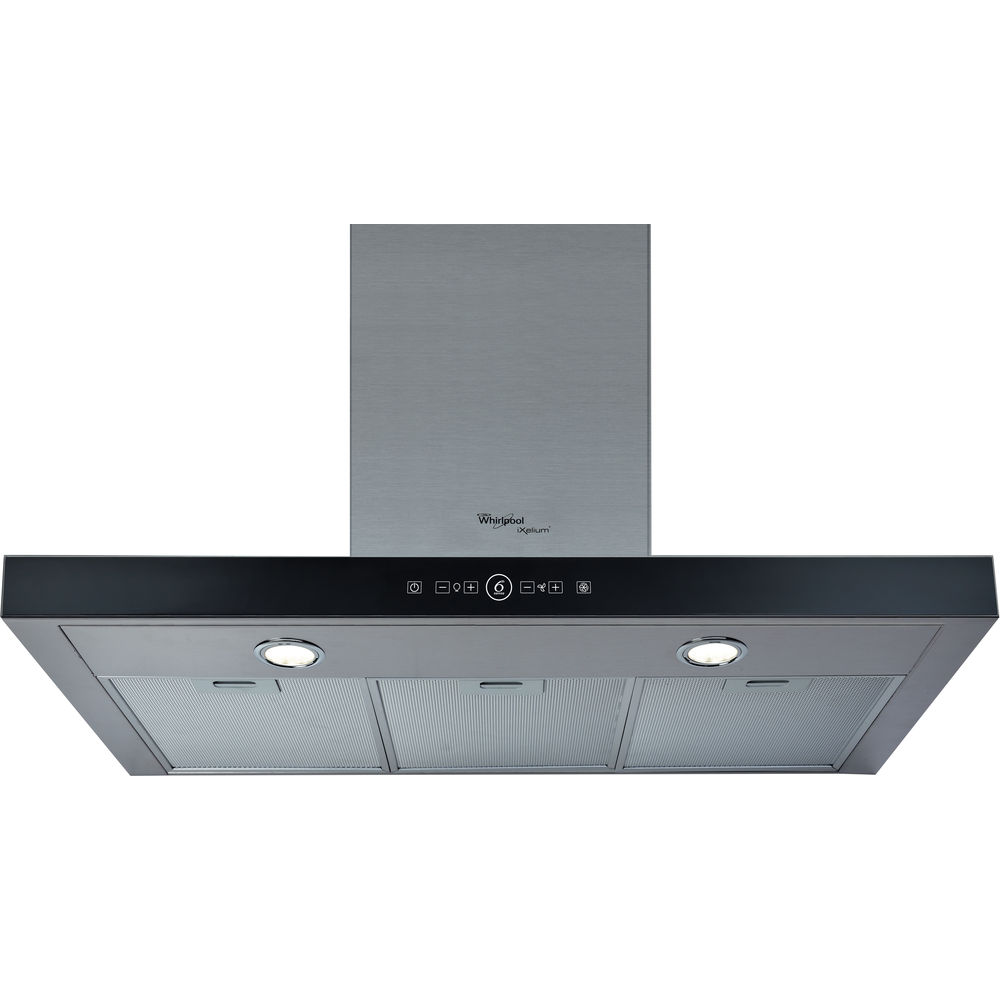 ISLAND COOKER HOODS
Whirlpool offers two island cooker hoods, both with above-average NeutraTEST Scores and very similar box design with touch controls.
The overall test winner is the 90 cm AKR758IXL model with an impressive A+ in energy consumption and a B in grease filtering. Its extraction capacity ranges from 135 to a boost of 779 m3/h, which is a considerable span. At the lowest speed, you can hardly hear the hood at all (37 dB) whereas on this goes up to 72 dB. So, it's not exactly quiet but it's fine on performance. If you're a fan of cooking islands you'll need a cooker hood offering this level of performance. Be aware, though, that by definition an island cooker hood has no wall to guide the air and so is always going to perform less well than an equivalent wall-mounted model.
The AKR504IX is also a decent hood. Energy-wise it's only marginally less efficient than the overall test winner. If you can live with a bit higher energy consumption and can negotiate hard on price, then you'll get not only value for your money but also a solution that really works well.
INTEGRATED TYPES OF COOKER HOODS
In our comparison results you'll find the following models: AKR441, AKR622GY and AKR709GY, all with deceivingly modest NeutraTEST-Scores.
The AKR622GY is a fully-integrated canopy type of extractor fan, a very discrete solution that is built into the overhead cupboard and only visible from below. However, this model's performance is very poor, having almost no extraction capacity, but at least it doesn't make much noise.
The cupboard-integrated extractor model AKR709GY, is a completely invisible solution. The hood is built into a cupboard, but it costs slightly more and has equally poor test results.