It is a bit surprising that Falcon, as the oldest and probably most prestigious British cooker brand, with a very strong identity and typical look, has been in and out of mergers, acquisitions, take-overs and change of product portfolios for the last 20 years.
Most lately in 2015, the American Middleby Corporation, a player that is 10 times larger with a strong presence on the market for professional range cookers, took over, in order to strengthen its presence in the up-scale retail market.
The good products seem to have survived, though. The prices are for those who do not have too many budget constraints, but the three Falcon models that we have analysed do well performance-wise.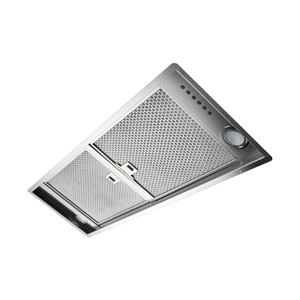 The FM900 extractor fan is a canopy model with a very good NeutraTEST Score, at only one third of the price level of the two other models, for equal performance. It is virtually invisible and is built-in to fit the style of any kind of kitchen.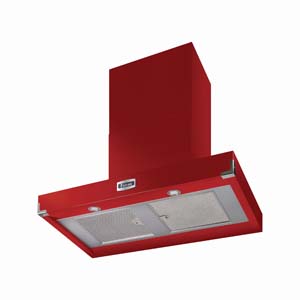 The Contemporary cooker hood series comes in six different colours and widths of 90 and 109 cm and reaches a respectable overall performance score of 6.4 on a scale to 10. So do the Super Extract hoods, among which you can choose between no less than three widths and seven different colours.
AGA Rangemaster clearly does not give their Falcon cooker hoods the same priority as their cast iron range cookers and ovens, but their extractor hoods constitute a decent group of accessories, and are seen as such, and they complement the Falcon product range in a comprehensive way.
Finally, we have not been able to analyse the FEXT720 built-in hood nor the Falcon Super Flat Chimney Hood, as we do not have updated product data for these two extractor hoods.