Need to replace your hood? Got a small cosy kitchen? Here is some useful, objective advice.
Our mission is to rate all cooker hoods on the market, and then help you - for free – to choose a great hood as fast as possible.
If you really like details, you may want to check out the 1,000+ hoods that we have tested and reported on. NeutraTEST is independent, objective and fair. Our aim is that consumers trust us and the NeutraTEST Score.
Here I have selected the 6 best hoods for you! My focus is on overall performance, noise and price!
Your best way forward is to choose the same cooker hood type as the one that you are replacing, not necessarily the same brand, and preferably a hood with better performance. See below!
Stick to a built-in model of the same width and you'll save both time and money.


Extractor types
There are four types of integrated cooker hoods for compact kitchens:
The right cooker hood for a small kitchen
Given that your kitchen is not the size of a ballroom you can be more modest with regard to extraction capacity. Actually, "suction" is a better word as, in most cases, the air is recycled.
With moderate air flow:
Your integrated hood will be less noisy
Your hood will provide more efficient grease filtering
To create a good air flow always remember to switch on your hood before you start cooking.
In an apartment, it is very often not possible to make large holes in external walls. So, technically-speaking, in this case kitchen air cannot actually be extracted. Therefore, hoods contain an active charcoal filter to clean the 'extracted' air.


My selection of the 6 best integrated hoods for you
Pull-out hoods: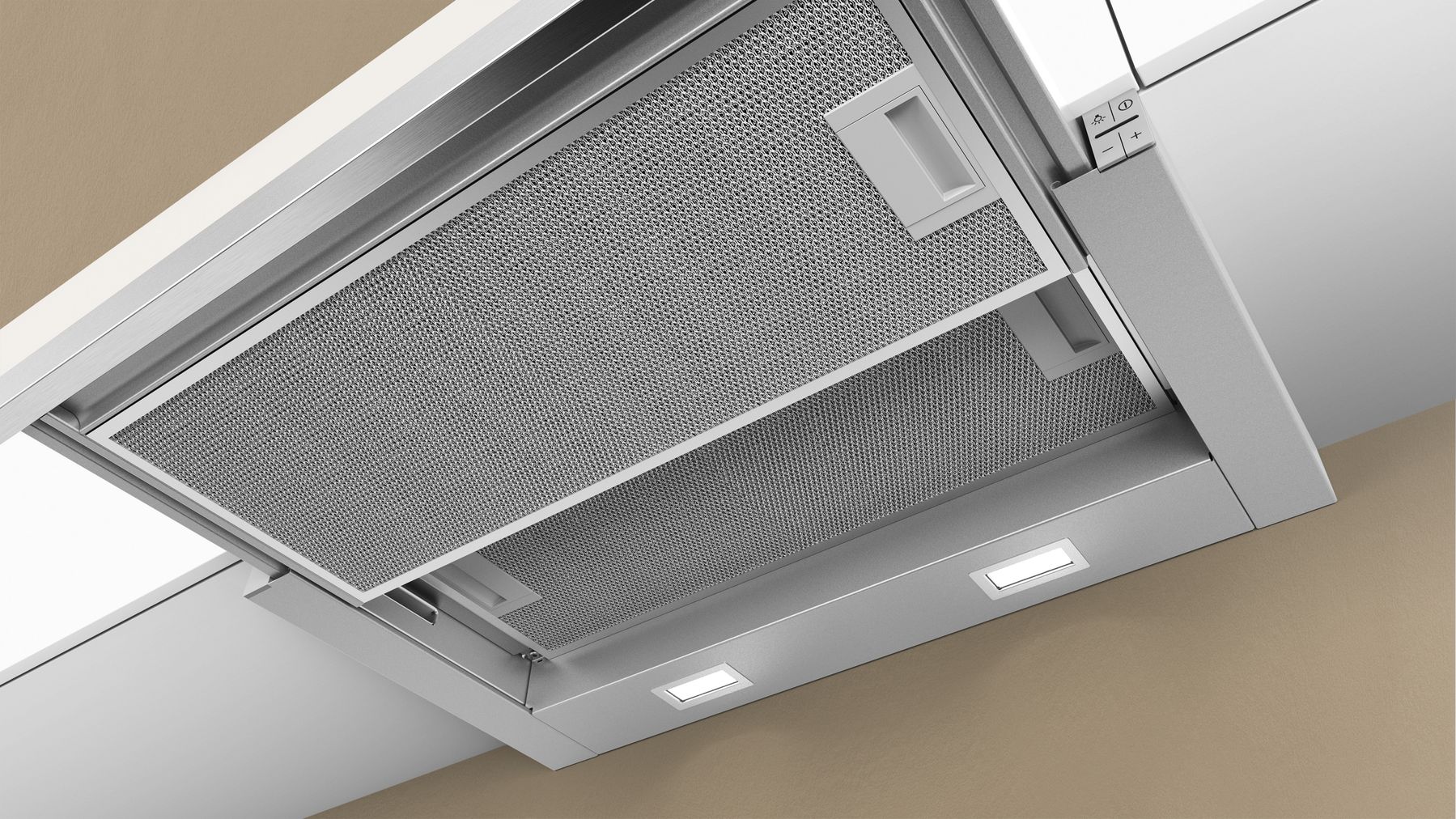 D46ED22N0B from Neff (top brand of the BSH-Bosch-Siemens Group) costs less than £300 and emits a surprisingly low level of noise.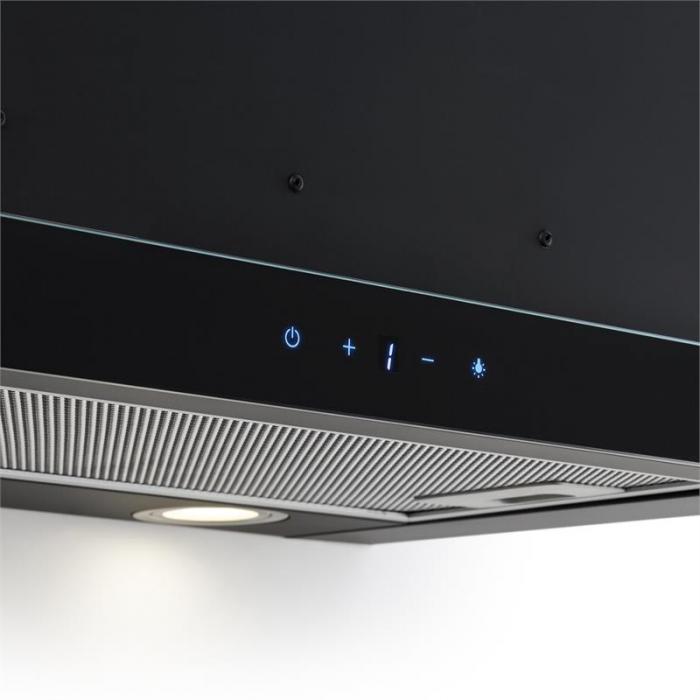 Vinea from Klarstein, a German e-commerce company, is a bit on the noisy side. However, it's powerful and only costs around £150. Particularly good if your kitchen design allows for air extraction rather than simply recycling.
D46ED22N0B
Vinea

NeutraTEST Score:

Min. level:

Max. level:

Boost level:

5,22

170 m3/h - 53 dB

270 m3/h - 59 dB

420 m3/h - 69 dB

5,29

414 m3/h - 62 dB

596 m3/h - 68 dB
Visor classic hoods:
If you must buy this kind of cooker hood, then the DHU626M from Bosch is one of the more acceptable choices.

Canopy hoods: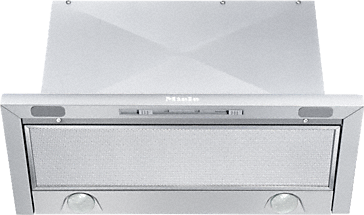 The DA3366 from Miele is extremely silent and costs less than £400. Impressive.
Other excellent choices are the D5655, the DHL555 or the LB55564 from Neff, Bosch and Siemens. They are identical, and you can get any of them for less than £200. Good extraction, low noise, excellent value!


DHU626M
DA3366
D5655 / DHL555 / LB55564

NeutraTEST Score:

Min. level:

Max. level:

Boost level:

3,27

110 m3/h - 47 dB

270 m3/h - 68 dB

5,55

150 m3/h - 44 dB

320 m3/h - 51 dB

430 m3/h - 58 dB

5,15

210 m3/h - 41 dB

420 m3/h - 59 dB

650 m3/h - 69 dB
Cupboard hoods: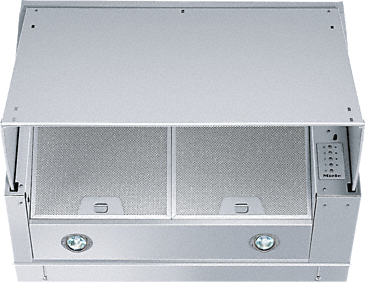 The DA186 from Miele is in a category of its own.
The DEM66AC00B from Bosch is also a great solution. Powerful, not too noisy and available for less than £200.
DA186
DEM66AC00B

NeutraTEST Score:

Min. level:

Max. level:

Boost level:

6,10

320 m3/h - 53 dB

620 m3/h - 59 dB

700 m3/h - 69 dB

5,40

250 m3/h - 49 dB

620 m3/h - 70 dB
If you have found our advice useful – and are glad that we exist – please do 'like' us on Facebook. Thank you.